Step 1. You must be registered and logged in to your account before submitting your page. Otherwise, please register an account by following these steps:
1. Click "Login" on main navigation then click "Register" to go to register page.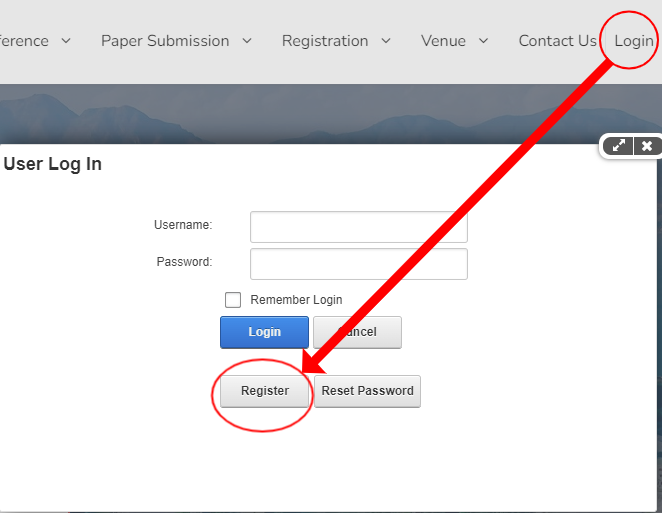 Enter the account information, password, confirmation password, email and security code then click  Register to finish.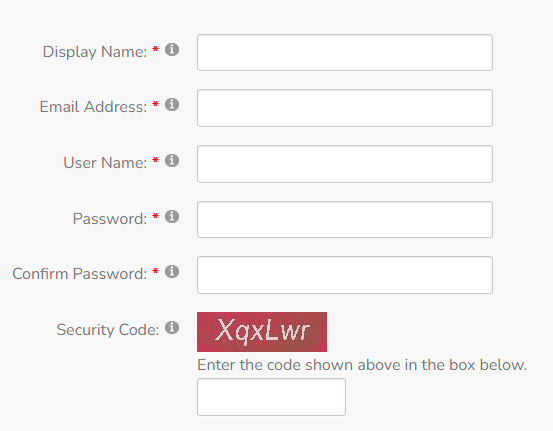 2. Log in to the email which you used to register your account above. You can use the following link to complete your verified registration.
3. Now you can log in with your account and update your profile, submit your paper 
Step 2. To access the post submission page, you have 3 options:
– At the homepage, you click Submission Here button on main banner
– Access menu Submission – Submission here, click to link at option 2.
– Direct access link: https://afob-acb2023.com/submission
Step 3: On the Submission page, click the button + Add new on the top page.
You must complete the upload of files, author information and page information
– Upload your file: Abstract, Full Paper, Copy Right, Book Contributor, Presentation

– Author: The information is taken from your account profile. You can update your profile before submiss you page.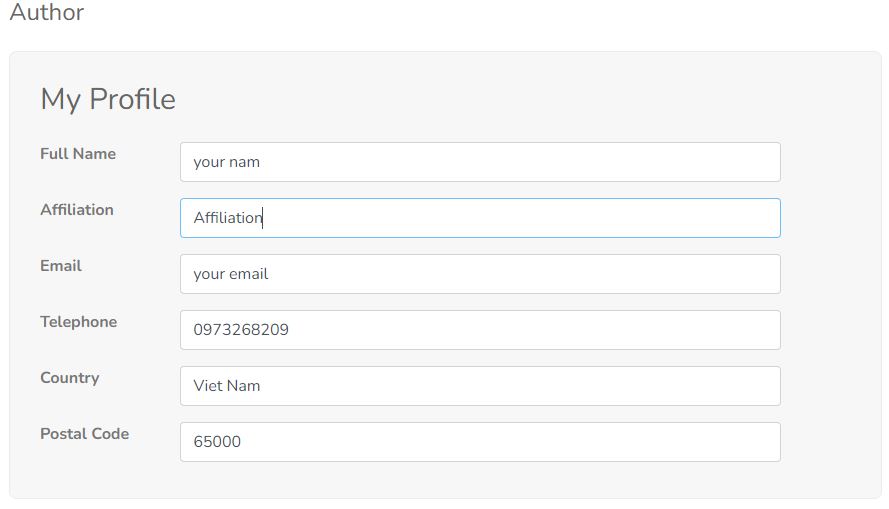 – Update your Paper: 
Paper title
Presentation
Publication
Primary Area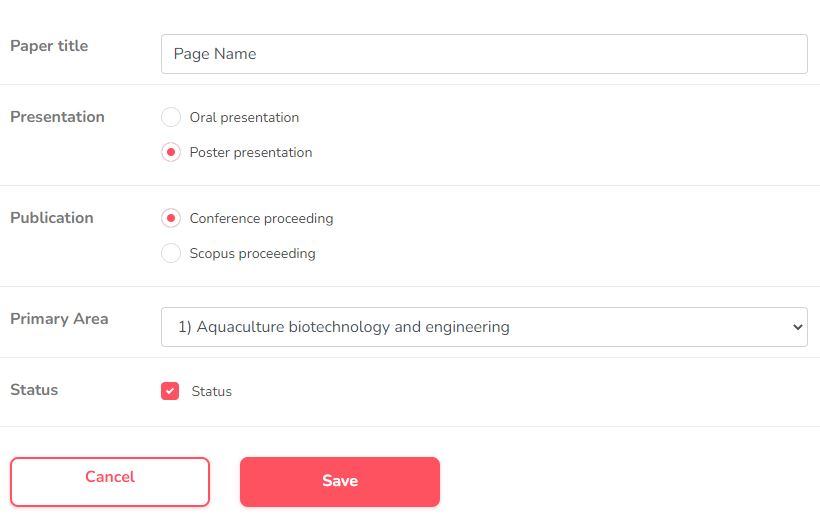 Click  Save  button to finish create your page.
Step 4: Review your page, try downloading its files if you want to make sure your files are uploaded

View page
Edit page
Download file
Write a review
File status